Sawyer water filter reviews
It is impossible to believe that one will have access to fresh and clean water when they are outdoors. Hiking, camping, and backpacking trips for days together will need more than just a few bottles of water. When you have no clean water source around, and you rely solely upon streams and lakes, you will need a trustworthy water filter.
Sawyer mini filters have been one of the most trusted mini water filter bottles in the market. Their unique filtration techniques and flawless performance make them an excellent choice for water filtration. 
In this article, we will discuss Sawyer water filter reviews to understand the product better. Let us take a close look at the features that make this a reliable choice among customers.
Benefits of Sawyer Water Filters
The following are the benefits of using Sawyer water filters.
The small and convenient size of the bottle makes this one of the best options for a water filtration system.
The bottle and internal parts are made using the best quality products that do not contaminate the water in any way.
The simple and efficient filtration mechanism deserves appreciation. With minimal parts, the filtration process is carried out to perfection.
Despite the small size and simple design, Sawyer water filters are highly efficient. They can remove bacteria, protozoa, and microplastics almost completely. A few models even filter viruses and

heavy metal content

.
Sawyer filters require nothing more than to just fill the water into the bottle from the stream or lake directly. There is no waiting time to filter the water.
Can drink water directly from the bottle using a straw.
Long lasting durability of the water filters is an added advantage. Sawyer filters can last up to 5 years and can filter 1000s of gallons of water during this period.
Sanitizing the filter is easy and effortless.
The two choices that we have for the best water bottle to get filtered water will be discussed here.
✔ Removes 99.99999% of all bacteria
✔ Easily field maintainable
✔ Use for hiking, backpacking


✔ Hollow-fiber membrane filter removes 99.99999% of all bacteria
✔ Filter has a built-in flip-top cap
✔ Avoid freezing this filter

✔ Protects against 99.999% of bacteria
✔ Lasts up to 1,000 gal
✔ Improves taste
Leave behind all your concerns about getting filtered water on the go. This Sawyer personal water bottle to filter drinking water when there is no access to treat water is a perfect choice. Whether you are looking for daily hydration, or to filter water while camping, trekking, hiking, or on any other outdoor backpacking trip or activity where you do not have access to a water filtration system, this water bottle is a great pick.
The effortless method in which it delivers clean drinking water makes this one of the best water bottles you can find. It can quickly clean contaminated water without the need for an elaborate water filtration system attached. Filtering water in this Sawyer plastic water bottle is easy. All you have to do is collect water straight out of the water source; a stream, lake, or river, place the cap back on, and you will have drinkable water which is as pure as filtered bottled water. By attaching the drinking straw back onto the cap, you can drink straight from this Swayer plastic water bottle.
Dirty water is turned into clean water in just an instance in the Sawyer mini filter. Once you collect water and it reaches the bottle, the 0.1-micron absolute hollow fiber filter membrane in line filtration begins to purify the water. With the simple water filtration system in the Sawyer mini water filter, you get clean water that is free from bacteria, salmonella, cholera, E.coli, giardia, and cryptosporidium, and also from microplastics.
In order to provide you with clean water that you can drink directly with the drinking straw, this Sawyer plastic water bottle comes with certain special features. It comes with a design that supports a high flow rate that provides easy access to fresh and clean water, in-line filters, back flush or backwash syringe, and 2 replacement straws. This bottle also allows the use of the in-line filter with the tuning of a hydration pack.
Do the features of those Sawyer water filter SP140 bottles meet your expectations? If you are looking for an efficient water filtration system on the go that promises a high flow rate and filtration rate, and a system where you can simply fill dirty water or contaminated water onto the filter directly and get drinking water in return, the Swayer water filter SP140 bottle might be your answer.
Pros and Cons of Sawyer Products SP 140 Personal Water Bottles
One of the best water bottles with a 34 oz capacity, that offers a trustworthy water filtration system on the move.
The Sawyer mini water filter provides clean drinking water with excellent features. Comes with a 0.1-micron absolute hollow fiber membrane and an in-line filter.
Simply fill the dirty water onto the water filter directly, place the cap and drinking straw back on, and drink straight from the bottle.
The fast flow rate and the facility to add the included in-line filter with the tubing of hydration packs make this convenient to use.
High-quality products that guarantee long filter life that is better than the standard disposable bottles.
Another simple way to ensure that you are drinking water that is clean is by using the Sawyer Squeeze Filter water system. This best mini filter system is perfect to remove protozoa and bacteria from the water source. Its compact size and user-friendly design make squeeze filters perfect for a backpacking trip.
The Sawyer Squeeze Filter comes with several features that support its effective functioning. The hollow fiber membrane is designed with the capacity to remove 99.99999% of all bacteria and 99.9999% of all protozoa. With the Sawyer Squeeze filter, you can be assured that the drinking water is free from salmonella, cholera, and E.coli, giardia, and cryptosporidia.
The collapsible squeeze pouch that comes with the product is made from durable Mylar foil. This high-quality squeeze pouch is reusable for several hundred uses. Using the Sawyer Squeeze filter is simple and easy. being the best filter squeeze bottle, this product comes with features built for efficiency. Filling up the squeeze bag with the water from the lake or stream and screwing in the hollow fiber membrane filter onto the squeeze bag makes the water filtration system ready. You just have to squeeze the pouch which will push the water through the squeeze filter.
The flip-flop top cap that is built in makes it easy to spray the water straight into the mouth. You can be assured of the fast flow rate of this product. It can quickly fill a water bottle in just 30 seconds. The inline adapters are provided that make it easy to squeeze the filter inline on the hydration pack. It also comes with gravity tubing. This helps in hooking up the squeeze filter as a gravity filter.
You can leave behind all concerns about maintaining the high flow rate. The Sawyer Squeeze filter comes with a syringe to back flush the filter that in return keeps the flow rate maintained. You must note that the product comes with a fair warning that this squeeze filter must not be held in freezing temperatures since the hollow fiber membrane will be easily damaged. The mesh bag that comes with the purchase makes carrying the bottle easily.
If you are looking for the best filtration system to purify drinking water effortlessly on the go, bring home a Sawyer Squeeze filter bottle system. Enjoy clean water anywhere.
Pros and Cons of Sawyer Squeeze Filter System
One of the best filter bottle systems available in the market.
An ideal choice to get purified water while hiking, camping, and backpacking.
Has simple and effective features that make it possible to filter water and drink straight from the bottle.
The included drinking pouch, inline adapters, gravity filter tubing, mesh bag, etc., make it easy to use this squeeze filter.
This water filtration system ensures that all types of bacteria and protozoa are removed from the water.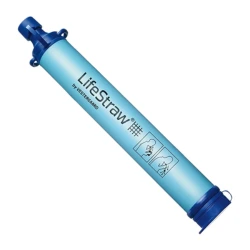 Another simple and effective choice to get clean water on the go is the LifeStraw personal water filter. Made from the best quality products, LifeStraw water filters aim to make sure their customers have access to the simplest water filtration system. This personal water filter will keep you protected from 99.999% of parasites, Giardia and Cryptosporidium, bacteria like E.coli, Salmonella, microplastics, chlorine, organic chemical matter, and turbidity.
Another added advantage of using the LifeStraw personal water filter is its ability to filter bacteria and parasites according to the US EPA and NSF P231 standards. The 0.2-micron membrane microfilter is equipped to last up to 1,000 gallons of water filtration. The BPA-free parts guarantee that the water you drink will also be free from microplastics.
Getting perfectly safe drinking water from the LifeStraw Flex water filter is achieved with its collapsible squeeze bottle. This portable water filter also comes with an Activated Carbon + Ion Exchange filter. This is present to reduce lead, heavy metals, chlorine, and other chemical content in the water. Moreover, the taste of the drinking water is also improved.
The LifeStraw Flex water filter is a travel-friendly and reliable option that guarantees safe and healthy drinking water anywhere. If you find this model one of the best water filters for your outdoor activity, bring home one right away at the best price!
Pros and Cons of LifeStraw Flex water filter
Offers one of the

easiest methods of water filtration

.
Simple and efficient mechanisms to purify contaminated water from streams, lakes, and rivers.
Travel-friendly and ideal for backpacking trips.
Made with the best quality and safe materials.
Design to remove bacteria, protozoa, and other harmful chemicals almost completely.
LifeStraw Vs Sawyer. When to use each one?
Perfect choice for effortless and mess-free water filtering. An ideal choice for all outdoor activities.
A great design for camping and hiking when you are in need of filtered water.
Simple design where you can drink straight from the straw. The purchase comes with the social impact of helping a child and family to one year's filtered water supply.
How to store sawyer mini?
The most commonly suggested method to store a Sawyer mini water filter is by backwashing the filter with distilled water or bleach solution and then allowing it to air dry. You can store the filter in a clean, cool, and dry place when it is not in use.
Frequently Asked Questions:
1. Does Sawyer filter remove E coli?
Yes. The Sawyer water filter is designed to trap bacteria. The product and brand clearly mention that this mini filter has the capacity to remove up to 99.999% of all types of bacteria, such as salmonella, cholera, and E.Coli.
It can also remove protozoa like giardia and cryptosporidium and other harmful microbes. You can be assured that this filter will remove microplastics completely!
2. How effective are Sawyer water filters?
Sawyer water filters are highly effective. their simple and efficient design is highly capable of removing bacteria, protozoa, and microplastic content. Sawyer filters are an essential part of a backpacking trip. When the only source of water available is from streams, rivers, and lakes, it is important to purify the water to remove the contaminants in it. Sawyer filters are reliable and efficient in performing filtration to perfection.
3. How long does a Sawyer water filter last?
Sawyer water filters come with a long lifespan. A sawyer filter can last up to 3 to 5 years and last to filter up to 1000s gallons of water.
4. Does Sawyer filter out viruses?
Specific models of the Sawyer filter are built to remove viruses, pesticides, and also heavy metals. If you suspect that you will need a filter that can remove these harmful contaminants, it is best advised to purchase Sawyer SP4320 which has been designed for this purpose.
5. How do you sanitize a sawyer water filter?
Sanitizing the Sawyer filter can be done by simply backwashing it with a fragrance-free bleach solution.
Conclusion
With this, we have reached the article in the article. We trust you found the Sawyer water filter reviews helpful. If you are in need of a portable and travel-friendly Sawyer squeeze bag or Sawyer mini water filter, read the product reviews from customers that are available and from the brand before you make your purchase. Make the best use of the mini water filter to have access to clean drinking water always.
About The Author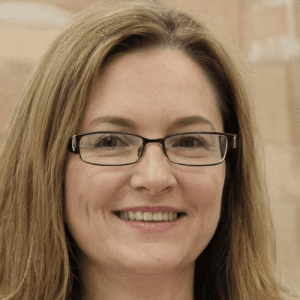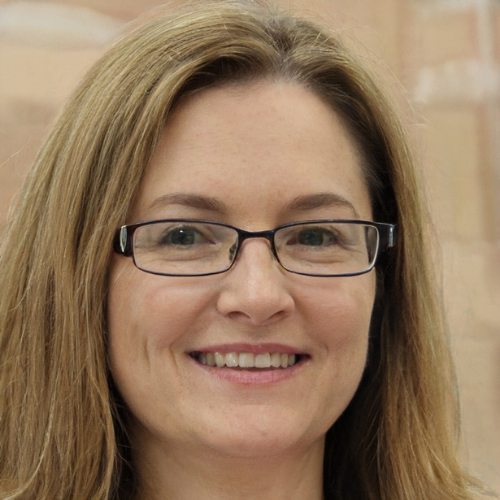 Judith— a passionate water treatment specialist — is a waste water management enthusiast, clean drinking water advocate, and someone with deep personal experience and knowledge about various water equipments. Her work was mentioned in countless notable water associations. Previously she was an editor at Water Alliance.