A Detailed Guide On Buying The Best Salt Free Water Softener For Your Home
We all want to eliminate the hardness-causing minerals from our water. But, we do not want to use chemicals or other minerals in the process. That is why a salt-free water softener is the only way to go. Salt-free water softeners fall more into the category of water conditioners that help remove scale build-up. Moreover, they leave behind the minerals that our bodies can use. Since the effort is to protect the environment, we are also looking for ways to stay eco-friendly.
The ideal solution is to use a salt-free water softener that preserves the essential minerals and has a long lifespan with the least amount of maintenance. For all these reasons and more, salt-free water softeners have the edge over salt-based systems.
Water softening treatment is becoming increasingly popular because of the levels of hard minerals and other contaminants that make water unsafe to drink. We would not want to add other elements while trying to soften or condition the water we use at home.
However, both types of water softeners continue to exist in the market, making it more of a personal choice. Before investing in a water softener, it would be best to understand the two types – salt-based and salt-free softeners.
How salt free water softeners are different from traditional water softeners?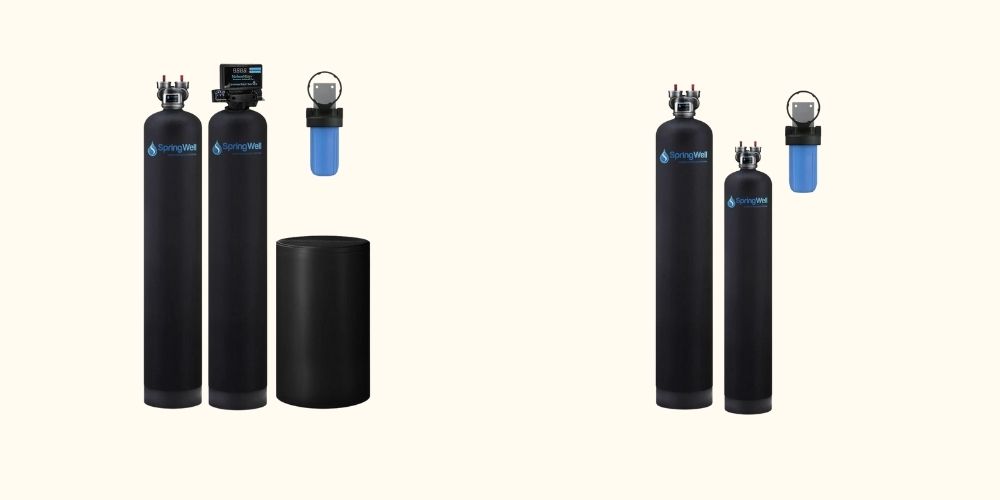 There are several reasons to invest in a water softener, including eliminating scale build-up, dry and itchy skin, dry hair, wear and tear of appliances because hardness minerals tend to affect all these areas. You also see white spots on kitchenware and glassware; your clothes become faded and age before its time. When water softeners became useful to eliminate all the associated problems with hard water, they were salt-based systems.
Traditional water softeners are salt-based units, as they depend on salt to remove hard minerals. Water hardness is caused by the hard minerals in water such as calcium and magnesium, and in some cases, even traces of iron. Traditional systems use a process called ion exchange with a polymer resin bed. The resin bed gives out a sodium particle and swaps it with the hardness minerals. For example, if the level of water hardness is at 10 grains per gallon, the water would have 0 grains per gallon after running through the salt-based water softener.
Salt-based water softeners have an electronic metered valve that is mounted on top of the resin tank. It measures the water by the gallon and runs the cleaning cycle once the resin bed reaches saturation. This cycle triggers the electronic valve to start a series of back flushes to remove all the hardness minerals that have been collected in the resin bed. The backflush takes the water into the drain line. Salt needs to be replenished after the backflush, and the process of capturing the hardness miners and softening the water starts again.
Salt-free water softeners are a few steps above the traditional systems because they leave behind essential minerals instead of removing them completely. It is why they are more often called water conditioners. They do not soften the water. They crystalize the hard minerals as the water passes through TAC (Template Assisted Crystallization). All the hardness-causing minerals are converted to hard crystals with the inherent inability to bind to surfaces. These systems do not have an electrical valve, nor do they capture the minerals.
Therefore, there is no need for purging the minerals, leaving the entire process of backflushing unnecessary. Essentially, this process reduces scale build-up from the pipes, plumbing systems, and appliances.
Now that you know the difference between salt-based water softeners and salt-free water conditioners, you can use the information as to which type of water softener you would prefer. If you're looking for salt-free systems, this is an article that will help. We have studied different salt-free water softeners and selected the six best ones in the market.
What is the best water softener that does not use salt?
The best water softener that does not use salt is the Springwell FutureSoft water softener because it provides 99.6% of scale prevention and makes sure that you have zero drop in water pressure. The best part of this unit is that it does not waste water, and there is no salt brine discharge into the environment. It ensures that your appliances last much longer because there is no limescale build-up.
List of 6 Best Salt Free Water Softener
✔ Premium certified components 
✔ Cleans Existing Scale
✔ No Water Wasted


✔ Install & Forget It Operation 
✔ 6 Month Money Back
✔ Lifetime Warranty

✔ No Electricity Required
✔ Eco-Friendly
✔ Naturally treated water 

✔ Chemical Free
✔ Easy Filter Replacements
✔ No Pressure Drop 

✔ No salt waste  
✔ Maintenance Free
✔ Safe For Plants 

✔ Salt-Free Scale Prevention
✔ Shut-off valve
✔ 6-year warranty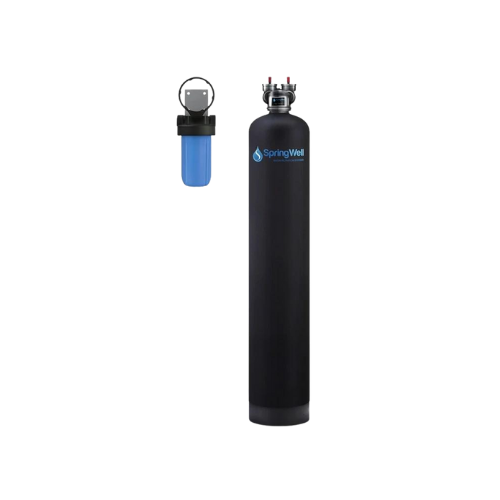 Springwell FutureSoft salt-free water softener uses proprietary media and has a superior interior tank design, and is built on the principle of Template Assisted Crystallization (TAC). It is a process that converts the hard minerals to a hardness crystal. Since it is a crystallized form, it does not stick to any surface keeping the hot water heaters, pipes, and appliances free from scaling.
The FutureSoft media uses fluidization for the conversion. It converts the hardness minerals into calcite crystals that don't stick to anything. It works even in extreme temperatures. It is chemical-free and salt-free, and functions without electricity, and has zero wastage of water.
What's even better is that there is no drop in water pressure. You can use the online installation guide and fix it yourself. All of the parts of Springwell FutureSoft water come with a lifetime guarantee.
Pros
The Springwell FutureSoft salt-free water softener cleans existing scaling and prevents future scaling.
It has a pre- sediment filter to filter out dust, dirt, and other large particles that could damage the system and reduce the lifespan.
It does not need electricity.
It doesn't waste any water.
There is no drop in water pressure.
It is leak-proof.
It comes with a 6-month guarantee and lifetime warranty on the components.
Cons
None.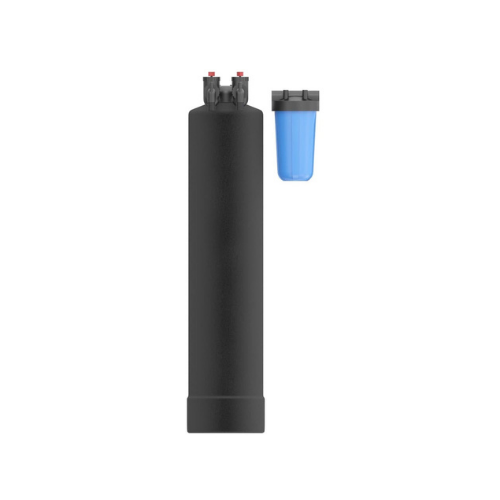 SoftPro water softener is a salt-free unit. It eliminates the effects of hard water. The system uses advanced salt-free technology. It is effective for homes with 1 – 5 bathrooms. It can treat water for hardness up to 17 grains per gallon. The SoftPro water softener eliminates hard water scaling and etching. It needs no programming and does not use electricity.
It is a maintenance-free product and does not need salt or cleaning. The system is capable of 99% scale removal because of its advanced scale control technology (SCT). It also neutralizes calcium and magnesium without using chemicals.
The SoftPro system has a 5-micron sediment and chlorine pre-filter. It is a water filtration media to remove sediment particles.
Pros
The SoftPro salt-free water softener offers 99.6% scale prevention with SCT.
SCT also reduces the scaling already built up due to hard water.
It doesn't need electricity to run and doesn't waste water during the SCT process.
It is eco-friendly
The SoftPro system is cost-effective
It has a lifetime warranty.
Cons
Installing the SoftPro system may be a little challenging.
There is only one size available in the market.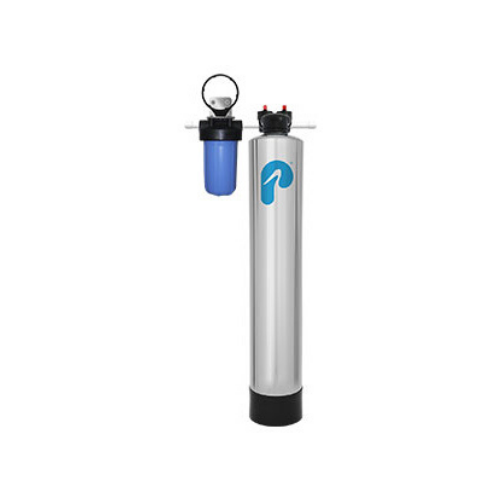 Pelican's NaturSoft salt-free water softener comes in two sizes – NS3 and NS6. They use catalytic media instead of the traditional salt or potassium to reduce the hardness-causing minerals. This system does not remove hard minerals in the water. Instead, it alters the characteristics.
The only difference between NS3 and NS 6 is the water flow rates. The smaller NS3 conditions 10 gallons per minute, and the NS6 treats around 15 gallons per minute of the water. The minimum pressure required is 25 psi.
Pros
The Pelican's NaturSoft is certified to be 99.6% effective.
It has a space-saving compact single-tank design.
It is easy to install, and the product comes with detailed instructions.
It does not require electricity and is low maintenance.
It is good for people on a low-salt diet
Cons
A few users were not able to find any difference in water quality. It may also be difficult to pre-soak the tank.
The Aquasana salt-free conditioner for the whole house protects your home from scale build-up. The Scale Control Media (SCM) technology transforms the dissolved hard minerals into microscopic crystals that are inactive and harmlessly passed through the water and into the drain.
The Aquasana salt-free water conditioner does not demineralize the water. But, it gives you salt-free drinking water and is low maintenance, drainage, or wasted water. What's more, you don't need any salt pellets either.
The Aquasana salt-free/ softener combo unit uses a sediment pre-filter, a mineral stone and carbon-zinc filter, an activated carbon filter, and a salt-free conditioner. It removes chemicals and pesticides, heavy metals, and other contaminants in the water. It is also low maintenances and would only need the filters replaced. A sediment filter would need to be replaced about every three months, and other filters will last at least 12 months.
Pros
The Aquasana salt-free water conditioner removes up to 97% chlorine.
It has a unique up-flow dual tank design.
It is a filter and softener combo.
It uses SCM technology to soften water
The system has one million gallons capacity.
It comes with a 10-year warranty.
Cons
The Aquasana salt-free water conditioner is a little more expensive.
The water pressure may drop its flow rate. '
You need to get a professional to install to activate the 10-year warranty.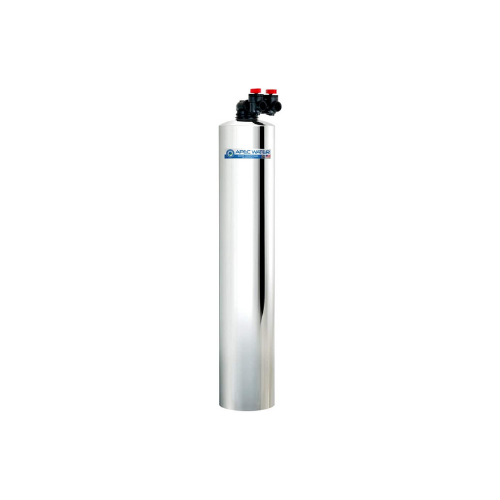 APEC water systems' Futura – 15 is designed for homes with 3-6 bathrooms and effectively prevents scale build-up. The unit uses advanced ceramic media to attract and neutralize hard minerals. The catalytic granules don't get consumed during the conversion process, so you are assured of the long life and durability of the system. It is easy to install, lasts long, and is maintenance-free. It does not require electricity.
There is no backwash since no salt is used and uses water only as needed. This system is suitable for hardness levels of up to 25 grains/ gallon. It is completely safe for consumption and even for plants. It comes with a 10-year limited warranty and lifetime support from the manufacturer.
The Futura – 15 has a single tank system and works well on hardness levels of below 25 GPG. The product comes with a bypass valve, elbows, O-rings, and a sweat adapter kit.
Pros
APEC's Futura – 15 has a 15 GPM flow rate.
The unit is compact and has a streamlined design.
It has a 10-year warranty.
Cons
The Future-15 has no pre-filter.
The AO Smith Whole House Salt-Free Water Descaler is a whole house conditioner and capable of treating the water for all your household needs, including cooking, washing, and laundry. It performs almost noiselessly. The AO-WH-DSCLR naturally reduces scale build-up in pipes and plumbing. It is perfect for a family of four.
The whole-house descaler is designed to work with well water and city water. It is very cost-efficient as it can work well for a minimum of six years. It also comes with a 6-year warranty. The wiser solution will be to add a pre-filter first before a descaler if you live in an area that has high hardness levels.
Pros
The AO Smith whole house saltwater descaler is reliable
It works on city water and well water
It is easy to install
The unit requires zero maintenance and is durable.
Cons
The AO Smith whole house saltwater descaler does not come with a filter or water softener.
It will require whole system replacement upon reaching service life.
How to choose a salt less water softener. Important Factors To Consider.
Typically, a salt-free softener is less expensive than a salt-based unit and is also easier to install. Also, this type of system requires little to no maintenance since you don't need any electricity to run cleaning cycles, and no water is wasted when purging the minerals from the resin bed. You will see a remarkable difference in your water and electricity bills.
The only drawback with a salt-free softener is that it is not too effective at removing other contaminants like lead and chlorine.
Therefore, you may want to have filtration in addition to the salt-free water softener. Even so, if you don't want to deal with salts/ chemicals, then salt-free softeners are the ideal choice.
There are many factors to keep in mind when choosing a salt-free water softener.
Water's parameters
System's Technology
Water's flow rate
Installation and maintenance required
System's features and controls
Available space
Certifications
Budget
Warranty
1. Water's Parameters
The performance of the salt-free water softener can depend on the water quality. For instance, high levels of sulfur, manganese, iron, and sediment can damage the softener media and reduce its lifespan. Some salt-free water softeners also require water to be within a certain pH range.
If you have city water, your water may be more suitable for the water softener than well water.
Many salt-free water softeners come with a sediment pre-filter. You should ensure that you use this filter to protect the media in your salt-free unit.
2. System's Technology
There are many types of salt-free water softeners in the market. The most popular and the most effective one is the salt-free softener uses a "template-assisted crystallization" media. These salt-free softeners don't remove the essential minerals, and there is nothing you need to add to the water, although they work well with scale prevention.
A few salt-free water softeners use chemicals to soften water, and these are typically more budget-friendly than TAC softeners. Then, there are electromagnetic water softeners, which are the least expensive and least effective, too.
3. Water's Flow Rate
All POE water treatment systems, including the more traditional salt-based water softening systems and the salt-free systems, can give you a maximum flow rate. The number of family members and the water usage are the factors to consider when sizing a salt-free softener for your home.
If you buy a water treatment system that can't keep up with the water usage, you may need to look for one that ensures adequate water pressure.
A low water flow rate can be frustrating as it would affect the efficiency of your appliances and reduce the power of water flow in your showers.
Therefore, if your home has 1-3 bathrooms, you need to look for a system with a flow rate of at least 12 GPM. If your home has 4-6 bathrooms, you would be better off with a salt-free system that has a 15 GPM flow rate.
4. Installation and maintenance required
Ideally, a water softener should be installed at your home's point of entry (POE) before your water heater. It ensures that you have access to high-quality water, including hot water, throughout your home. Since hot water heaters can have scale build-up, they become less efficient. The solution is to prevent scale build-up at the first point in the waterline.
It is easy enough to install a salt-free system if you have some plumbing knowledge and have the right tools. For someone comfortable with a DIY process, it should pose no difficulty to install it on your own.
The best part of salt-free water softeners is that they require minimal maintenance. Salt-free systems using a TAC media bed only need their media replenishing once every six years or more.
Moreover, since there's no regeneration cycle or backwashing, and no need to add salt, you can safely leave it to do its work virtually without maintenance. If you are looking for zero maintenance, a system that uses magnetic softening will do the trick.
5. System's features and controls
Having a water conditioning unit that's easy to install and control is a big plus. Most of the soft water conditioners have a digital control panel that allows you to monitor the unit and get notified when you need to replenish the media. If they have features such as a backlit screen and touch display, it makes it easier to navigate your system's control information.
6. Available space
Salt-free conditioners generally take up less room as they are compact. You will still need adequate space for installation and maintenance. You could start with measuring the planned area for installation and compare the dimensions with the salt-free water softener systems you're looking for. All you need to do is to ensure that there is enough space around the unit for easy installation and resin replacement.
7. Certifications
When a softening system has a third-party certification, it means an impartial organization has tested the system and ensured that the claims are factual.
Some of the most common certifications include NSF/ANSI Standard 61 and NSF/ANSI Standard 42. Both of these certifications relate to structural integrity. You will not find any certification to prove that a water softener reduces hardness levels or scale build-up, as they are hard to prove with a salt-free conditioning water system.
You may find some water conditioners that have a Water Quality Association (WQA) certification if they have been tested and found to meet industry standards.
7. Budget
After the initial purchase cost, you may have a few smaller costs involved in using a salt-free water system. The system may require electricity to operate, which would add to your electricity bill. But, it is not likely that it will make a dent in your budget.
There would be some cost involved in replacing the softening media if it uses a resin-based TAC salt-free technology. However, you'll find that salt-free water softeners cost much less than salt-based ones. This is especially true if you choose a magnetic water softener, which doesn't have a media bed.
8. Warranty
It is best if the salt-free water softener units come with a lifetime warranty. Some sellers offer a money-back guarantee period that you can take advantage of, knowing that you are free to change your mind about the product.
Top 5 Benefits Of Using A Salt Free Water Softener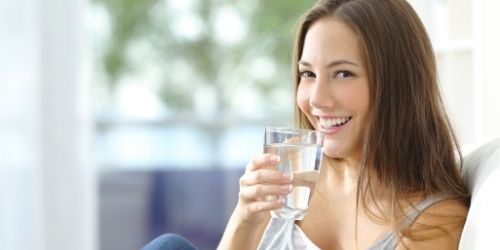 There are several benefits that come with salt-free water conditioners that make them the preferred choice.
1. Installation is simple
A system that does not use salt is simple to install as the unit only has a single tank or cartridge. Generally, those choosing salt-free water softeners install it themselves with just a few tools.
2. Low maintenance
Since salt-free water conditioners don't go through regeneration cycles or backwash, they do not need pipes to connect to the drain or storage tanks with control valves to monitor water flow or trigger backwashing cycles. Moreover, they don't require salt or chemicals, making the system maintenance-free.
3. Eco friendly
Since salt-free softeners do not go through regeneration cycles, there is no wasted water. And, they don't use electricity or salt, making them safer for the environment, not to mention, easier on your wallet, too.
4. Residue-Free
We know that hard water leaves behind a filmy residue on surfaces, kitchenware, glassware, etc. You will find such residue on faucets and bathroom tiles, too. Fortunately, with a salt-free water softener, you will not find any residue.
This is because salt-free softeners alter the hard minerals into crystallized forms that are not capable of adhering to any surface. You will notice that there is a decrease in white spots making it easy to wipe down surfaces and keep them clean.
5. Cost-Effective
A salt-less softener saves you money in so many ways. Since the water softener prevents scale build-up, your appliances will last longer. You would not have to spend money on descaling pipes and the plumbing system, either.
Your clothes also will remain bright and clean and last longer. These are only long-term savings. With no salt to spend on and no need for electricity, your monthly expenses will also be cut down considerably.
The

Verdict
The best salt-free water softener systems shortlisted in this review have been selected through in-depth research and comparison studies.
Out of the shortlisted salt-free water softeners, our top pick is the SpringWell FutureSoft salt-free water softener. It has all the requisite features that make it the most effective system among salt-free water softeners. It provides 99.6% of scale prevention and ensures zero drop in water pressure. It also does not waste any water, and there is no salt brine discharged into the drain, making it eco-friendly.
Our runner-up is the SoftPro water softener. It uses advanced salt-free technology and is effective for homes with 1 – 5 bathrooms. It can treat water for hardness up to 17 grains per gallon. It eliminates hard water scaling and etching. It requires no programming and has no use for electricity.
Frequently Asked Questions:
1. Why are salt water softeners banned?
Salt-based water softeners are becoming banned because they have a negative impact on agriculture. The regeneration cycles release brine solution into the sewage systems, and the wastewater stream becomes salty. Certain states have banned salt-based water softeners to make sure that these systems comply with tough environmental standards.
2. Do salt-free water softeners remove iron?
Salt-free water softeners are not used to eliminate hard minerals or traces of iron in the water. They alter the characteristics of the minerals into a crystallized form that does not stick to surfaces.
3. How long does a salt-free water softener last?
The longevity of salt-free water softeners depends on the type of system. For instance, if it is an electromagnetic unit, it may last up to 40 years. A filter-based water softener can last around six years before needing to be replaced.
4. Which water softener salt is best?
The best water softener salt is the pure form of salt, i.e., evaporated salt pellets. They dissolve quickly in water and prevent salt bridges from forming.
5. Do salt-free water softeners help skin?
Salt-free water softeners do not soften water. They are water conditioners. So they do not remove hardness minerals, and the water will still contain hardness that can make your skin feel dry. It is recommended that you use a water filter installed before the salt-free water softener.
6. Do salt free water softeners regenerate?
Salt-free water softeners do not regenerate. Since they do not capture hard minerals such as calcium or magnesium, there is no need for a regeneration cycle in salt-free water softeners.
Conclusion
There is no doubt that there is an increasing need to install water softeners in our homes as the increasing levels of hard minerals and contaminants are making it uncomfortable to use water straight from the tap. Therefore, we would do well to invest in a water softening system that is capable of preventing scale build-up even as it remains the most cost-effective solution. The choice is between salt-based and salt-free water softeners.
Choosing suitable water softeners may well depend on the hardness levels of water in your region. It is a personal choice. If you don't want the cost of salt or the hassle of maintaining a salt-based water softener, you may choose a salt-free one. And, for those of us that want to practice eco-friendly behavior and still have quality water, salt-free water softeners are the ideal choice.
About The Author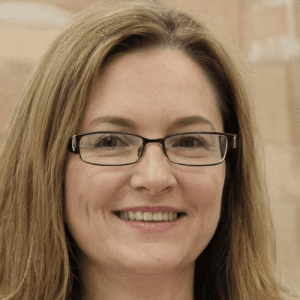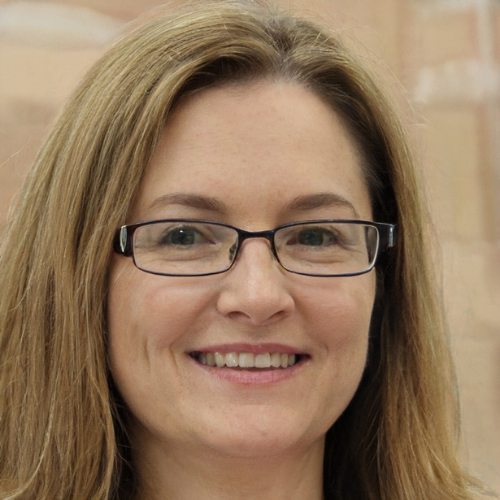 Judith— a passionate water treatment specialist — is a waste water management enthusiast, clean drinking water advocate, and someone with deep personal experience and knowledge about various water equipments. Her work was mentioned in countless notable water associations. Previously she was an editor at Water Alliance.