Are you looking for a water softener because you wish to do away with all the effects of hard water in your home? You are probably wondering which would work best since so many brands are available in the market today. It can be confusing if you don't know what a water softener can do, its features, and its benefits.
Our honest review of SpringWell water softener should help you make your selection based on the water hardness levels in your home.
First, about SpringWell. Springwell has over 20 years in the water filtration and softening business. They are known for their innovative solutions, a broad range of products at the best price, and leading industry experts.
SpringWell offers whole-house water filters, well water filters and softeners, salt-free and salt-based water softeners, dual salt-based and salt-free water softeners, a reverse osmosis system, UV water filters, and more.
Read on to understand all the benefits of SpringWell's water products.
Benefits of SpringWell Water Treatment Products
SpringWell water treatment results in cleaner and softened water that tastes better, improving water quality. They can remove 99.6% of contaminants from the water, such as chlorine, chloramine, herbicides, pesticides, etc. They are also known for removing 99.9% lead and traces of iron from the water.
Other benefits include considerable savings on soaps, shampoos, and cleaning supplies. Softened water naturally reduces the need for excess use of such products, which is why water treatment is beneficial in the long term. Additionally, SpringWell systems are manufactured with premium-certified components for reliable performance.
Our Opinion On Top 5 SpringWell Water Softeners: Is it Worth the Cost?
Below is a list of the top five SpringWell water softeners with pros and cons. We aim to provide all the pertinent information on each product for you to make a well-informed selection.
With this product, you get a combination of whole-house water filter system with the high-tech FutureSoft eco-friendly salt-free water softener. The water filter uses catalytic carbon that targets the contaminants and removes them from the water. The water flows through the filtration system, where sand, clay, and other sediment get filtered through the 5-micron pre-filter.

In the next stage, the water goes through the KDF media to remove chemicals like chlorine and chloramine in the city water supply.
The third stage is when the catalytic carbon media works on the water to remove all organic contaminants like VOCs, pesticides, etc.
Finally, the fourth stage eliminates channeling while increasing the contact time.
Once the filtration process is complete, the water goes through the following process: water softening. FutureSoft excels at water conditioning, removing all traces of impurities. It uses a Template Assisted Crystallization (TAC) that converts the hard minerals into crystals, so they do not stick to any surface.
Salt-free systems are considered water conditioners and not softeners, as they neutralize the hardness-causing minerals. It is also why these systems don't have a cleaning cycle, hence environmentally safe. It's an all-in-one system and reduces the hard minerals that stain your clothes.
PROS
SpringWell's whole-house filtration system treats and softens water up to a million gallons with very little maintenance.
It is available in three sizes, with no reduction in water pressure.
It comes with a multi-stage filtration process that removes chlorine, chloramine, PFOA, heavy metals, etc., while neutralizing hard minerals, including calcium and magnesium.
Salt-free softening systems prevent limescale buildup in pipes, preventing corrosion and expensive repairs.
It is DIY-friendly and has a limited lifetime warranty.
CONS
The upfront cost may seem high
It is challenging to install it in small spaces.
This dual system brings you a combination of the conventional salt-based water softener and a whole-house water filtration system. It also uses a catalytic carbon against the contaminants.
The ActivFlo filtration system in this unit involves four stages that offer maximum contact time for the water. It starts by pushing the water through a KDF media to remove harmful chemicals in city water, including chlorine and other contaminants.
The next stage is designed with a catalytic carbon media to remove organic pollutants like pesticides, herbicides, VOCs, chlorine, etc. The third stage helps eliminate channeling, and the final stage helps remove all sediment with the 5-micron sediment filter.
Following the filtration stages, the water flows through the resin bed in an ion-exchange process, where the sodium-filled resin beads swap salt for the hard minerals. The unit has an electronic metered valve on top of the resin tank that measures the water by the gallon.
Then, it starts the cleaning cycle, and the back flushes take the trapped minerals out. And after the resin bed gets saturated with the minerals, the salts get replenished in the resin bed, and it can start the softening process all over again.
The FutureSoft salt-free system prevents scale buildup up to 99.6% without using chemicals or salt. It also ensures that there is no drop in water pressure throughout the house. The system also doesn't waste any water, and there is no discharge of brine solution, saving the environment from excessive salt drainage into the ground.
Moreover, when there is no scale buildup, your appliances last longer, and your home is free of grey water spots in bathrooms, shower doors, kitchens, and glassware.
It has a proprietary media, and the system uses a Template Assisted Crystallization process to neutralize the hardness-causing minerals. TAC ensures that the minerals are crystallized, so they don't stick to any surface, thereby preventing scaling.
When scaling is eliminated, household appliances, pipes, and the plumbing system in the house last longer. Since this system does not work on an ion-exchange process, there is no need for a cleaning or regeneration cycle.
PROS
It is cheaper to run, with no water wastage and no electricity usage.
It uses a salt-free conditioning process that works well for people on low-sodium diets.
It leaves the calcium and magnesium minerals intact, benefiting you from these nutrients.
Simple to install and minimal maintenance
Maintains water pressure throughout the house
CONS
It doesn't remove hard water-causing minerals, which some people may prefer.
It doesn't soften water but reduces scale buildup.
SpringWell's salt-based water softening system uses ion exchange to soften hard water. The resin bed has the requisite sodium to swap with hard minerals like calcium and magnesium. The minerals are trapped in the resin bed, and the water gets softened before flowing through your house.
Over time, the resin bed becomes saturated with minerals, and the beads will need to regenerate to function optimally. You continue adding salt when the salt levels go down so that water softening can occur without interruption.
There is also an electronic metered valve that measures water by the gallons. It ensures that the unit uses only the necessary amount of water and stops water wastage. The salts in the resin bed get replenished before the softening cycle begins.
PROS
The mineral tank contains a Vortech plate for up to 30% higher backwashing efficiency and low water and salt usage.
The system has NSF-certified materials and components to guarantee structural integrity.
It is protected by a neoprene sleeve.
You can install it yourself with a few tools.
The unit comes with a 6-month risk-free satisfaction guarantee.
Lifetime warranty.
CONS
This water filter and salt-based softener combo will work for you if you draw water from the well. It helps remove calcium and magnesium, along with iron, sulfur, etc. The combo provides clean and soft water for the whole house and prevents limescale buildup.
The ion exchange process ensures that hardness-causing minerals are removed using sodium or potassium. A series of back flushes also help remove the trapped minerals from the resin bed.
This model first filters the water and removes all contaminants, and then starts the softening process.
PROS
The unit eliminates iron stains and rotten egg smell (from sulfur)
It uses air injection oxidization + greensand filtration filters, a maximum combination of ferrous and ferric iron, manganese, and hydrogen sulfide. Greensand also removes arsenic and radium if present.
A digital control head unit automatically controls it.
It requires nothing but water for backwashing and no harsh chemicals.
The control head has Bluetooth connectivity built-in and can be programmed via a mobile app.
Detailed installation instructions and bypass valve facilitate DIY installation.
SpringWell WS well water filters are 100% maintenance-free. The greensand bed lasts 18-25 years.
All parts are warranted for a lifetime.
Excellent customer support.
CONS
The Greensand filter media needs periodic backwashing to remove the trapped iron, manganese, etc.
Metal fittings would have been better than plastic.
Springwell Vs SoftPro. Which is better?
SOFTPRO ELITE HOUSE WATER SOFTENER
The SoftPro Elite high-efficiency water softener for city water is worth consideration. It is a salt-based system that is water and salt efficient during regeneration. The upflow design allows for a more precise recharge of the softening resin, ensuring only regenerating resin that has been depleted.
The water softener backwashes every fifth regeneration cycle, saving a lot of water. It has a grain capacity of between 24,000 and110,000, with a 10% crosslink resin resistant to chlorine and chloramines for much longer. It only backwashes every 5th regeneration cycle, and the short emergency regeneration kicks in if you've consumed more soft water than usual.
The SoftPro includes automatic settings and vacation mode and is easy to install. The unit has a user-friendly LCD screen and a neoprene tank jacket to protect from aggressive brine. It is made in the USA and has a lifetime warranty on the valve, mineral tank, and brine tank.
SPRINGWELL SS SERIES
On the other hand, the SpringWell SS salt-based water softener series includes the SpringWell SS1, the SS4, and the SS+. The only difference between the models is their size and flow rate.
All three reduce water hardness levels by removing minerals in an ion-exchange process with little to no scale buildup. This results in increased efficiency and lifespan, low maintenance, and fewer repairs. The bonus is softer skin and shinier hair, and softer laundry.
Simply put, SpringWell water softeners are the best because of their long-lasting 10% crosslink resin. The combination of state-of-the-art digital metered regeneration with a Vortech plate mineral tank ensures backwashing efficiency saving salt and water during regeneration.
They have a Bluetooth-compatible control head for easy programming and monitoring, a 6-month money-back guarantee, a lifetime system warranty, and reliable customer support by real tech experts. They work well with tap and well water.
The SS1 contains 32,000 grains of softening resin. It offers 11 GPM service flow, perfect for homes with 1 to 3 bathrooms. The SS4 48,000-grain water softener has a 13 GPM flow rate and is ideal for supplying 4-6 bathrooms with soft water. And the SS+ 80,000-grain water softener can provide 20 GPM, which is ideal for large households.
The head unit controls regeneration cycles, including frequency, backwash length, and salt use. The digital-metered system measures the amount of water that has been used so that the regeneration process only starts when really necessary and saves salt and water, making it eco-friendly.
Additionally, all components are NSF-certified to guarantee structural integrity. The unit comes wrapped in a neoprene sleeve for protection, and DIY installation is easy.
How do you change a SpringWell filter?
SpringWell offers three types of filters: whole house, countertop, and under-sink filters. Their whole-house filters include conventional whole-house systems and lead & cyst removal systems.
Therefore, it is essential to check the location where they are installed or under your kitchen counter or above your sink, to find out what countertop and the cartridge number are on the filter unit. You might have to replace more than one component in the system, such as pre-and post-filter cartridges in whole-house systems.
Replacing SpringWell's water filter cartridge is pretty easy. All their replacement filters come with a step-by-step guide with clear images making it easy for you to take care of the filter replacement. Additionally, they offer phone customer support Mondays through Fridays from 9 a.m. – 7 p.m. EST.
Verdict
After much research into the various water filters and softeners, our verdict is the SpringWell whole-house water filter and salt based softener combo. SpringWell's models include salt-based and salt-free systems.
SpringWell water softeners are the best because of their long-lasting crosslink resin and state-of-the-art digital metered regeneration with a Vortech plate mineral tank for backwashing efficiency. They are also Bluetooth compatible and easy to program, with a 6-month money-back guarantee, lifetime system warranty, and exceptional customer support by real tech experts. They work well with the city and well water.
Frequently Asked Questions:
1. Will there be a discount on Springwell water softeners?
SpringWell does offer discount coupons to give 60% off the retail price of SpringWell Water's whole house water filtration and softening products. SpringWell water has the following active coupon codes. They also offer free shipping discounts and offer free shipping on all orders in the continental US. Additionally, they offer military discounts for military personnel and first responders.
2. How much salt does the SpringWell SS need?
The SpringWell SS models measure the saturation of the ion exchange resin and only start the regeneration cycles when necessary, preventing salt and water waste and helping extend each cycle. The brine tank can hold over 200 lbs of salt.
3. What's SpringWell's tech support like?
SpringWell's customer service and tech support have earned a solid reputation. They are available for free consultations and offer multi-channel support via live chat and a toll-free number.
4. How long has Springwell been in business?
SpringWell Water Filtration Systems was founded to fulfill residential water filtration needs. SpringWell strives to deliver innovative solutions when developing state-of-the-art whole-home water systems using the latest technologies.
With over 20 years of experience in water quality, SpringWell is driven to ensure the best products at the best price with industry-leading 6-month money-back guarantee.
5. Does Springwell remove fluoride?
Some SpringWell models that use reverse osmosis (RO) filters are the most reliable solutions for filtering out fluoride from your drinking water.
Conclusion
Water softeners are as common a household appliance as a water heater, washing machine or dishwasher. It is even more so in regions that have high water hardness levels.
Therefore, you will be better served when you have all the information you need about the products in the market and a few tips to make the right choice for your family's needs. We hope you find this water softener review helpful in making your water filtration and softener choice.
About The Author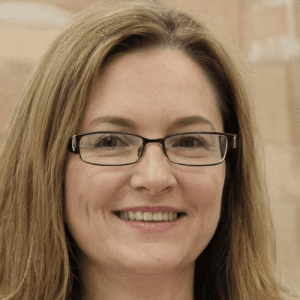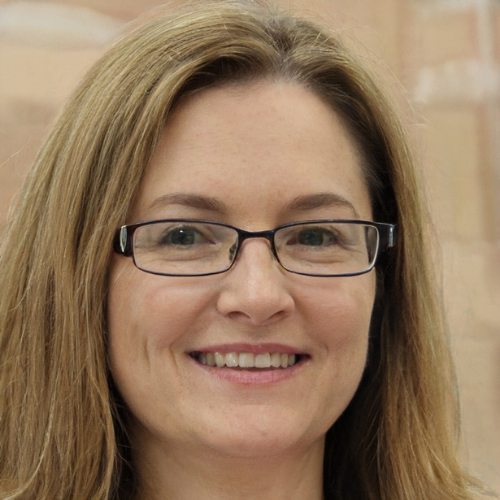 Judith— a passionate water treatment specialist — is a waste water management enthusiast, clean drinking water advocate, and someone with deep personal experience and knowledge about various water equipments. Her work was mentioned in countless notable water associations. Previously she was an editor at Water Alliance.